Riveted Nose Pad Replacements are Here!
Replaces riveted-on pads by AO, Art Craft, and COC Brand Frames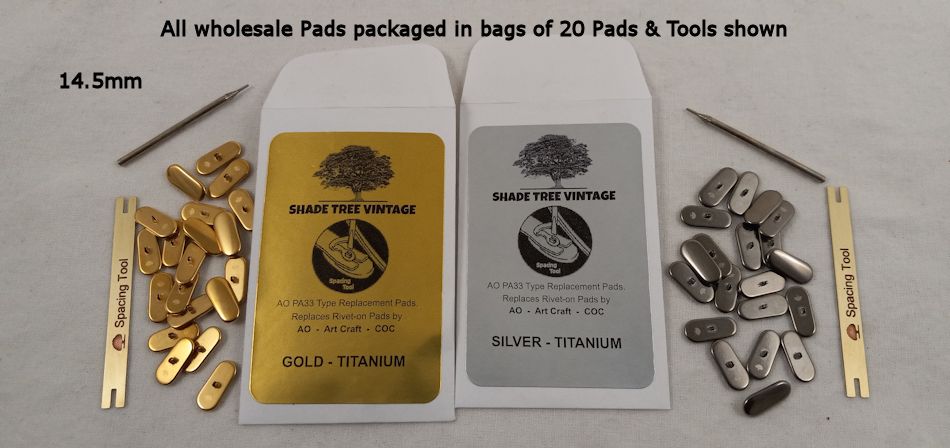 WHOLESALE LOTS AVAILABLE

Domestic shipping only with PayPal

14K GP

POLISHED

GOLD - TITANIUM PADS

SILVER - TITANIUM PADS

MSRP $24.50 Per set

MSRP $23.00 Per set

Shopping Cart & Check-out Through PayPal
Domestic shipping with PayPal & USPS (above) - Global Shipping with

program (Below)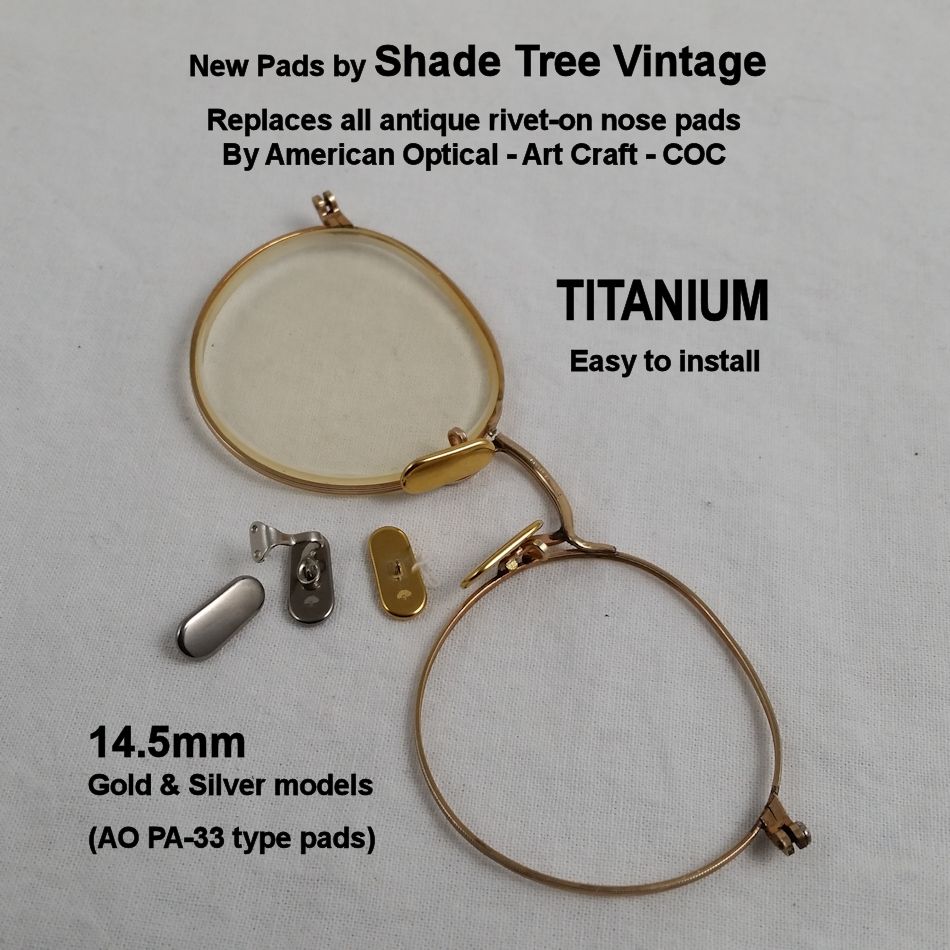 One FREE - Brass Spacing Tool and 0.8mm Diamond Bit, per 20 Pads, with all Bulk Orders!
Installing with spacing tool allows pads to have self adjusting rocking action like original rivet pads.
Diamond bit is for reaming damaged antique pad arm rectangle hole, if necessary.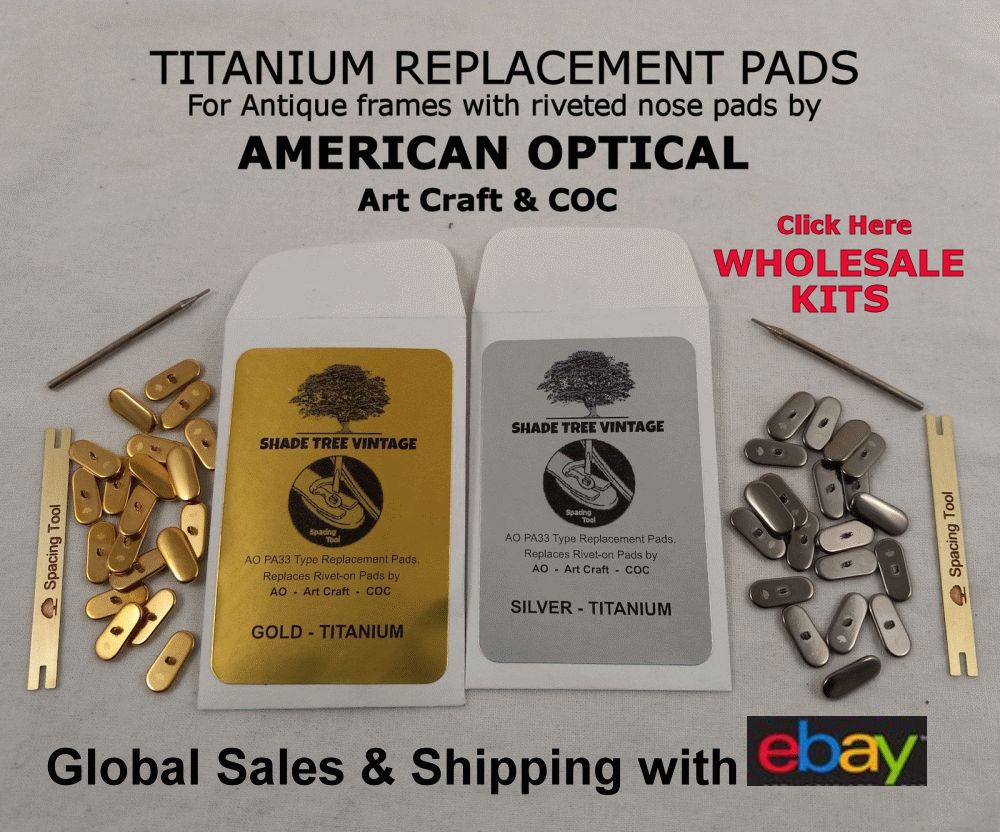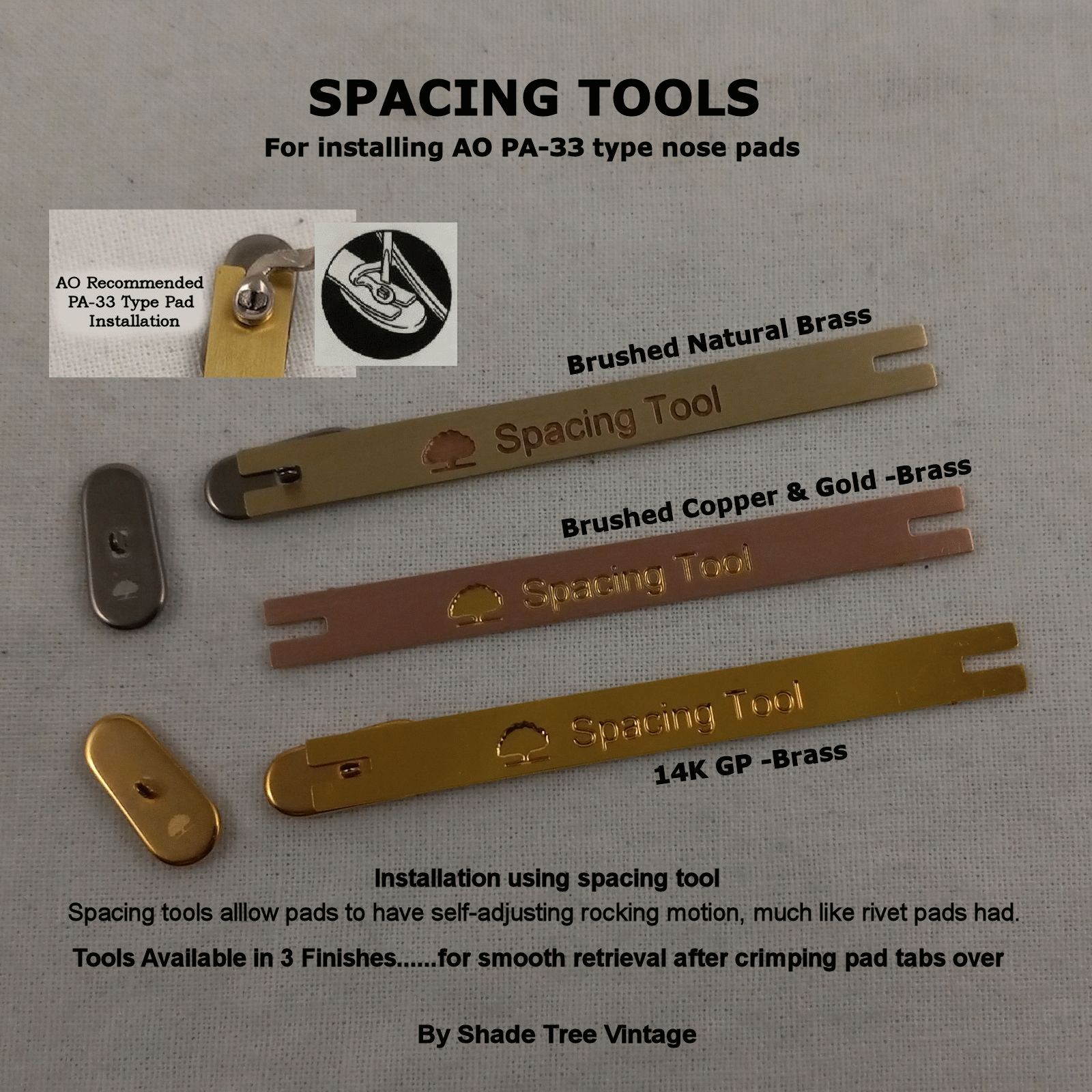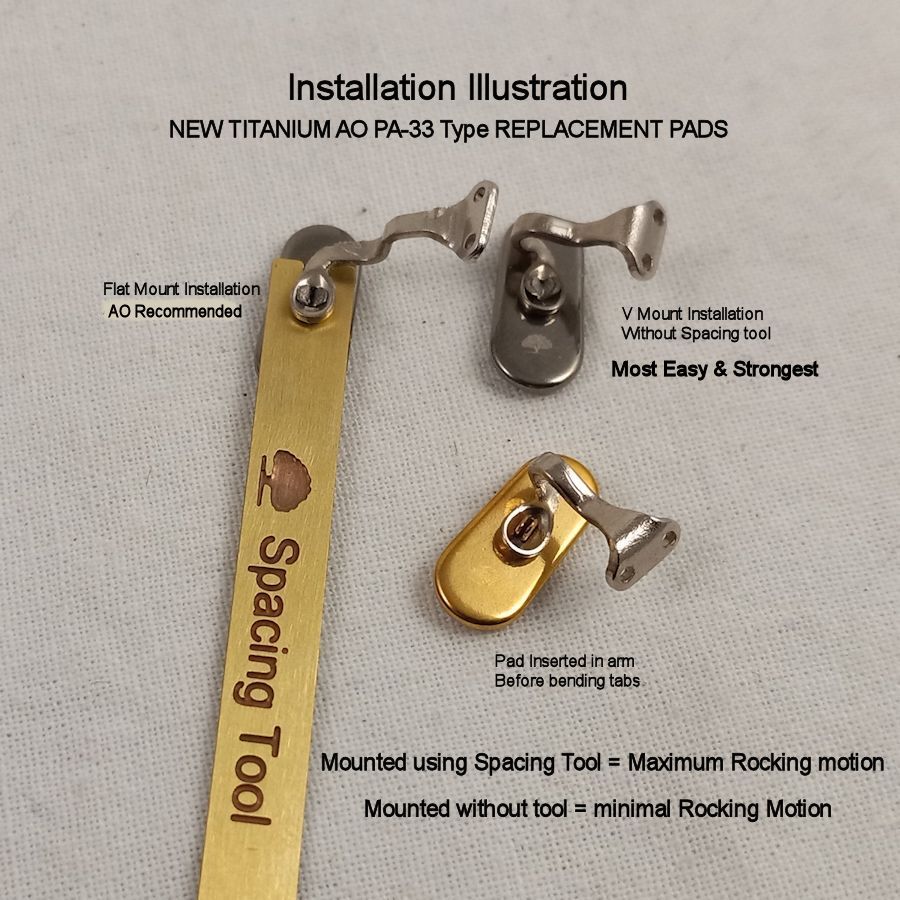 PA33 type pads can be mounted two ways.... as a solid mount pad, or as a rocking mount pad, some what like original rivet pads.
AO made a spacing tool to properly space pad from arm, so that pads have a slight (self-adjusting) rocking motion.
We also offer a brass spacing tool for the installation of these pads, AO recommended.
If you prefer a modern solid mount pad, simply install pads as instructed, without using spacing tool.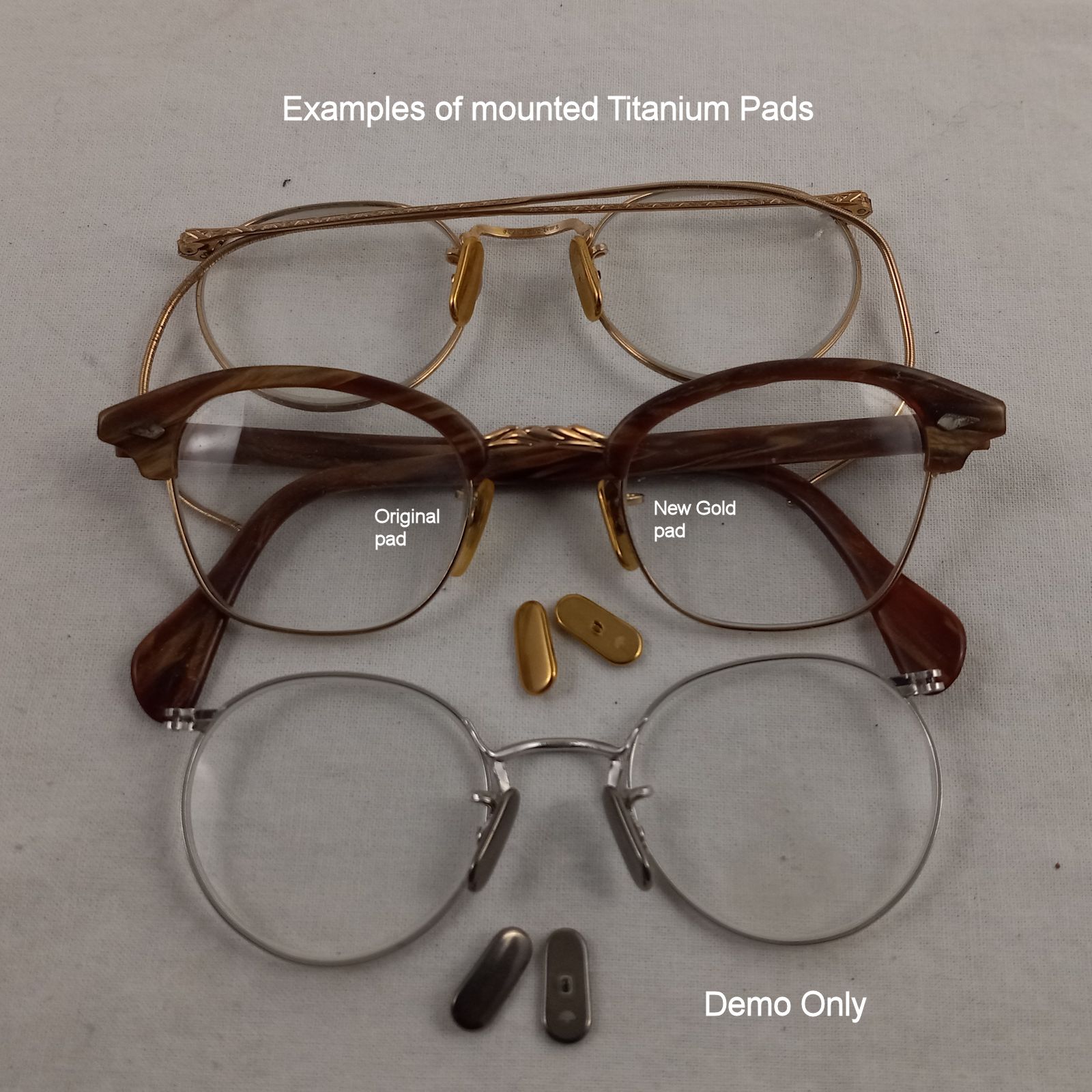 Office Cell 505 737-7461
Not sure if a fit for your frames? Send pictures of your nose pads and frames by phone.
Receive text message reply.